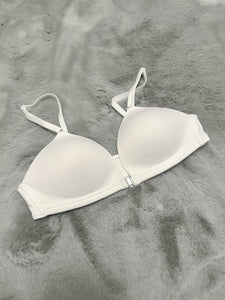 As an individual with Autism, I understand the often overlooked sensory challenges within our community. Brands like Pink have been integral in my life, offering comfort and support, particularly for those of us with sensory sensitivities. The adaptive designs provided a solution to issues I'd faced with traditional undergarments. These adaptive garments, equipped with magnetic fastenings, soft materials, and thoughtful adjustments, have the potential to be a game-changer for the Autism community, ensuring comfort and ease of use. The collaborative efforts of Gamut, Victoria's Secret, and Pink represent a significant step toward inclusive and functional fashion for women with disabilities.
---
Scholastic, the company known for its popular Book Fairs in elementary schools, is making a significant change this year. They have created a new collection called "Share Every Story, Celebrate Every Voice," which includes 64 books focusing on topics related to race and LGBTQ+ themes. These books are being separated from the main Book Fair offerings, allowing elementary schools to decide whether to include them or exclude them from their book fairs. This decision comes in response to the targeting of such titles by conservative legislators in various states. Scholastic's intent in creating this collection is to provide "diverse titles"...
---
According to Emma Bowman from NPR, author Maggie Tokuda-Hall was initially excited when Scholastic expressed interest in licensing her 2022 children's book, "Love in the Library." The prospect of reaching a broader audience for her love story set in a World War II incarceration camp for Japanese Americans, inspired by her grandparents and centered around finding joy in a dehumanizing environment, was promising. According to the author, the agreement with Scholastic hinged not only on removing that portion but also on entirely eliminating the word "racism" from the author's note.  However, her excitement waned as soon as she read the...
---
Written by Sophia Conti While the economic challenges of the last few years have tested organizations of all stripes, Black-owned businesses closed their doors at twice the rate of other businesses during the pandemic. Studies show that less access to the financial system and lack of family wealth to draw from – both key avenues of financial security during economic slowdowns – are partly to blame. Consumer spending habits are another major challenge for Black-owned businesses, which can struggle to scale up because of a misperception that their target market is a narrow demographic. Minority-owned businesses, however, are often marketing to...
---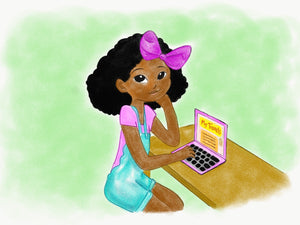 Improving the SEO of your blog is an ongoing process that requires dedication and strategic effort. By implementing these best practices, you can enhance your blog's visibility, attract a larger audience, and establish a solid foundation for long-term success in the competitive world of online content.