• author • authors • black authors • black owned business • book • book club • Book signing • book store • business ownership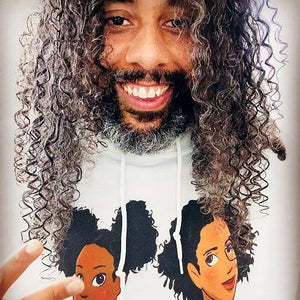 Here are ten effective ways for authors to market their books Online Book Launch with Giveaways: Host a virtual book launch event on social media or through a live streaming platform. Include interactive elements and offer book-related toys, stationery, or games as prizes in giveaways. Author Merchandise: Create branded merchandise like bookmarks, posters, and mugs featuring book cover art or memorable quotes. Offer these items for sale on your website or during events. Have you checked out Lauren Simone Publishing's t-shirts, hoodies, cups, and hats?          Collaborate with Toy Manufacturers: Partner with toy manufacturers to create action figures or plush...
---
• black owned business • business listing • business ownership • entrepreneur • facebook • instagram • LinkedIn • small business • social media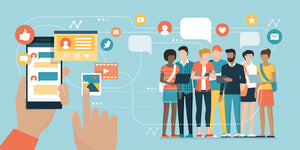 Building a social media presence can be time-consuming. Entrepreneurs wear so many hats. This is one task you should delegate to an intern, staff member, or marketing company. Making someone else responsible for your social media or using timesaving tools such as Hootsuite, BuzzSumo, Sprout Social, and Post Planner will ensure that your business is updated, accurate, responsive, and has an efficient online presence. Here are 6 social media platforms you should definitely be on: Create a Facebook page for your business. It has a domain rating of 100. More than 1 out of 7 people on the planet are on Facebook, and they're actively checking...
---
• black owned business • business listing • business ownership • entrepreneur • small business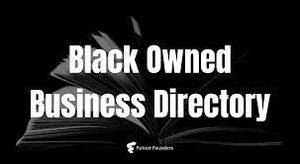 August is Black Business Month in the US. Black-owned businesses get can get listed in these directories to help consumers find them. Here are over a dozen registries! Black Business Alliance (BBA). The Black Business Alliance is s a 501c6 non-profit membership organization; which seeks to EMPOWER, GUIDE, PROMOTE, ENHANCE, COLLABORATE and GROW small and medium sized black and minority businesses throughout Connecticut and Nationally by addressing the gap in business access to funding, educational resources and statewide capacity building. It is committed to standing with our community. Since 2014, BBA has outreached to 600+ business owners and professionals in events for...
---
• black owned business • business listing • business ownership • entrepreneur • online presence • small business
Here are over 50 directories to list your business in alphabetical order: Angie's list. Angie's List connects you with vetted pros, verified reviews, and fair pricing for any home project or service — from cleaning and lawn care to repairs and renovations. List here. Apple Maps. Visit Apple Maps Connect. Login or create a new Apple ID. You will be prompted to a menu called "Small Business." Click "Add My Business". Enter your business name and location to find your listing in the Apple Maps directory. If not found, click "Add new place." It has a domain rating of 97. Better Business Bureau (BBB). To start the process of creating a new...
---
• black owned business • business listing • business ownership • entrepreneur • seo • small business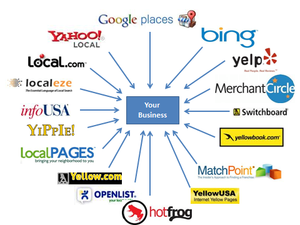 Listing your business on business listing websites is an essential step in enhancing your online visibility and attracting potential customers. Here are three key steps to effectively list your business on these platforms: Gather information and Claim your business page  Before you start listing your business, gather all the necessary information. This will streamline the process and ensure your business details are accurate and consistent across different platforms. Prepare the following details: Business Name: Your official business name. Address: Physical address, including street, city, state, and ZIP code. Phone Number: A reliable contact number for customers to reach you. Website...