• authors • black and abroad • black authors • black owned business • blog • blogger • book • book club • center road school • children authors • children's books • connecticut • connecticut authors • connecticut bookstore • connecticut publishers • disco balls of the universe • diverse authors • diverse book authors • hartford lit • hartford public library • Lauren Simone Publishing House • library • nbc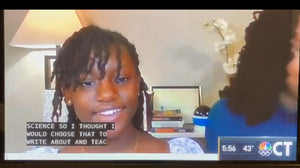 On February 16, 2021, our kid author, Imani Ariana was featured on NBC CT as an inspirational kid author. Only 12 years old author, but she published two books: Disco Balls of the Universe and The Golden Life of Sally Sunflower with one soon to be released! She loves STEM so her books cover related topics. She has sold over 1000 books in 2020. She is also the founder of Love of Literature Book Club. Imani hopes to build a community of children who enjoy reading and socializing to discover the world of fun through literature.   This was not Imani's...
---
• children's books • library • local author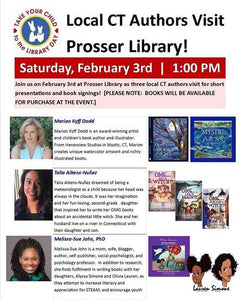 Prosser Public Library is the first library in Connecticut to carry Lauren Simone Pubs books. Located in Bloomfield, CT, Prosser library is a well run, organized and delightful place to visit. Take Your Child To Library Day celebrated on the first Saturday of February presents a great opportunity for children to meet their librarian, get a library card and check out the latest books.  Prosser hosted a event featuring local CT authors. Contact your local library to learn about other events and activities.