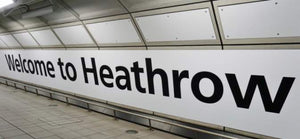 Our last day was a sad and very expensive one. First thing I did was call Dominic to say "good bye" and give him the projector. Then we took all the luggage outside and I returned the keys to the office. Next, my cousin, Kelly and I hailed a cab. After saying our good byes, we were off to London Heathrow airport. This was the first time the children had been in a London cab. Now the experience was complete!  We drove by many of the places we had visited (Baker Street, Kensington parks) and were there in about 40...
---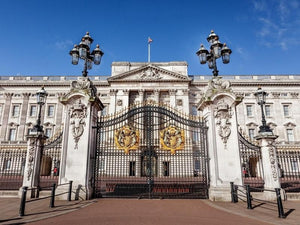 Matthew went out on his first solo adventure. The girls wanted to stay home and I had to work. Matthew went to Buckingham Palace and saw the guards changing. After that he walked throught the famous St. James Park. It rained heavily which made it perfect that the children didnt go. After I finished grading students and Matthew returned home, we got ready for dinner. My family had dinner with my colleague's Dominic's family. We went to Malabar Junction which is my favorite Indian 5 star joint. We ordered just about everything on the menu and shared. We have no...
---
A beautiful sunny day...left the house at 8am to catch a train to Bexley via Hither Green. We missed 8:59 by 1 minute because it was on the other platform and waited for the 915 which didnt arrive till 930. We managed to get there only 2 minutes late and the Danson House group presented their research at Hall Place.   Here are the students setting up...  Ready to present..  After a really professional and insightful presentation- A material- we toured the historic house and the gardens.  It was a very interactive gallery. Kids would love it! Things to touch, smell,...
---
Things to do with friends 1. London EyeAbsorb a breathtaking view from 135m above ground.2. West EndTake in a theater production- National Theater, Lyceum Theater, Palace Theater, Theater Royal,  or New London Theater3. Tower Bridge and Tower of LondonTake a river cruise from Millennium pier down south bank and learn about all the bridges crossing Thames River.4. Brown SugarGo to this pub, restaurant and club for some music and drinks5. Oxford CircusGo window shopping at all your favorite designer stores.6. Kew Gardens7. National Gallery and Trafalgar Square8. The O29. British Museum, Museum of London and Tate Britain10. Shakespeare Globe Things to do with family 1. Covent GardenVisit shows and events, take pics with...