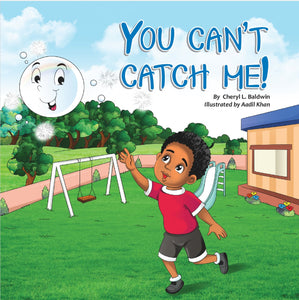 Lauren Simone Pubs
You can't catch me | Diverse children's story | Lauren Simone Publishing House
Regular price
$14.99
$0.00
Tax included.
Shipping
calculated at checkout.
Some bubbles pop, some float away, and others seem to last forever. When Charles's teacher brings in bubbles he
doesn't expect anything out of the ordinary. When he discovers he received a very special bubble mixture his day is turned
around. A magnificent bubble appears before him, but this comes with a catch: it will do anything to not get caught. You Can't
Catch Me pulls readers along on this special journey of a bubble determined to remain uncaught before realizing just how loved it feels by Charles and the other schoolchildren. This heartwarming story reminds readers of the joy that comes with blowing bubbles and chasing after them until they are caught, much like the feeling that comes with chasing your dreams.
---
More from this collection